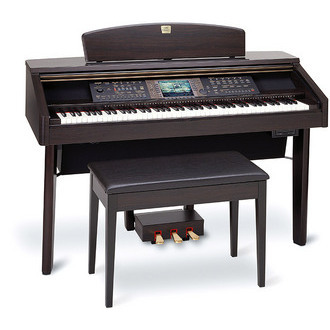 Yamaha CLP 207 is an 88-key digital upright piano with graded hammer keyboard. High level of flexibility allows pianist to customise the piano to suit their preference. Besides playing along with the built in songs, you can also make use of the sound recording functions. With this piano, you can even practise at midnight. All you have to do is to plug in the headphone and continue your practise.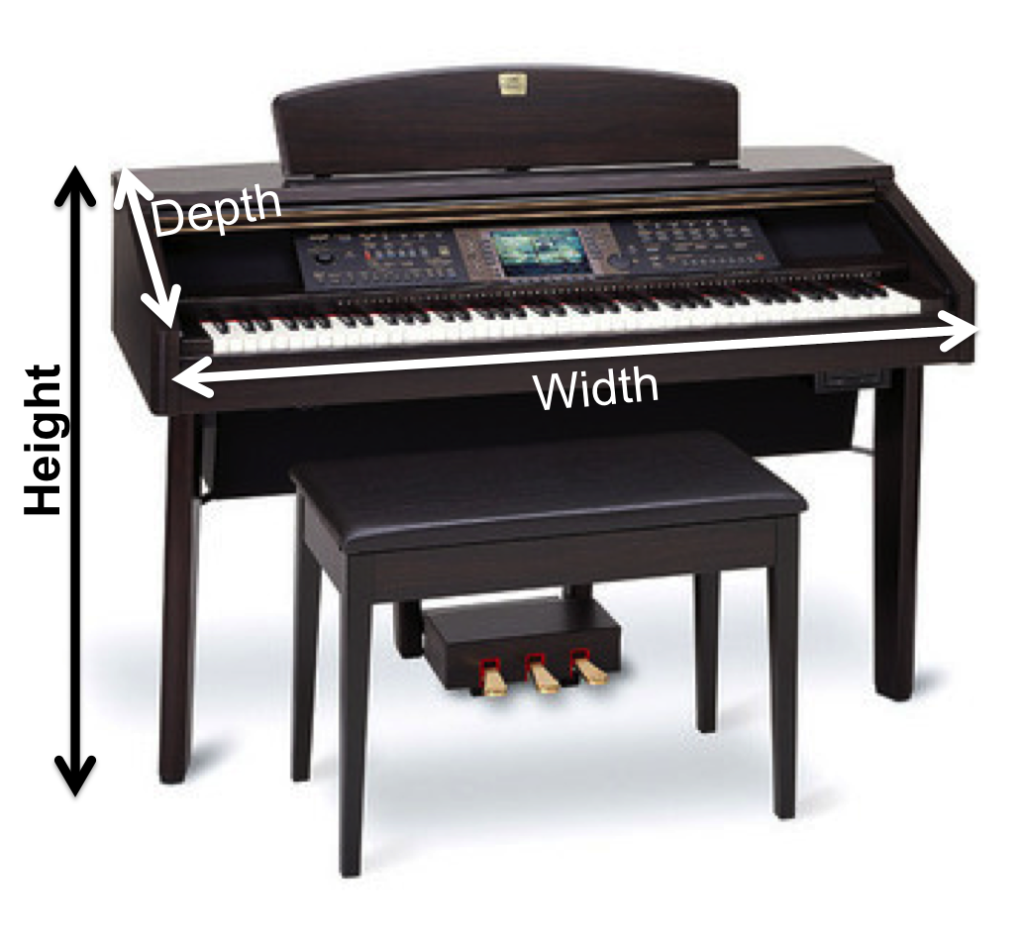 Dimensions
Width: cm
Depth: cm
Height: cm
Keys
The GH (Graded Hammer effect) keyboard uses a weighted mechanism and grade-weighted keys. This means that the keys are gradually heavier from top to bottom to provide a natural piano feel. This is important as it will help to train the pianist finger muscle.
Demo Songs
There are 120 built -in songs in the CLP 207 with scores and lyrics. You can adjust the tempo to suit your comfort practise speed as you play along with the songs. This is a great way to learn different piano songs, from classical pieces to popular Disney songs, there is definitely a song for everyone. Furthermore, you can set for the piano to play on one hand while you practise the another hand.
Pedal Controllable Functions
This clavinova offers great flexibility when it comes to enhancing your musical playing experience. The pedal can be set to suit your preference. For example, you can set the sensitivity of the pedal in order for the damper effect to work.
Other Features
✓ Built in Metronome
✓ More than 800 Voices
✓ Large colored LCD display
✓ Karaoke
✓ 8006 LNK Yamaha MusicSoft.com
Cost
SGD 90/month
*Minimum Rental Period of 6 Months
*If you would like to rent this piano for less than 6 months, feel free to contact us. We can definitely make it happen for you.
Your Rental Comes With:
• Digital Piano CLP 207
• Adjustable Piano Chair
• Caster Cups
Other Upfront Cost Involve:
• 2 Way Delivery Fee – $220
• 3 Month Deposit – $270
Package Cost
SGD 480/month
Your Rental Comes With:
• 2 Way Delivery Within Working Hours
• 1 Full Day Rental
• Piano Chair
• Caster Cups
Additional Cost If These Services Are Required:
• Overtime delivery – SGD 150/way
• Stairway Charges – Starts From SGD 50
Please contact us to find out more.