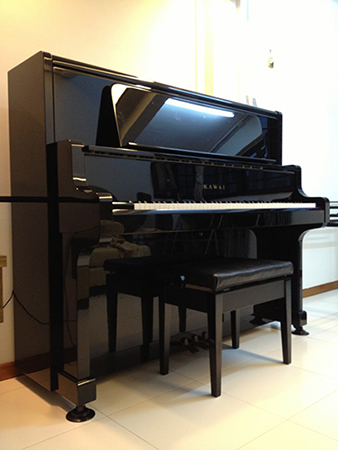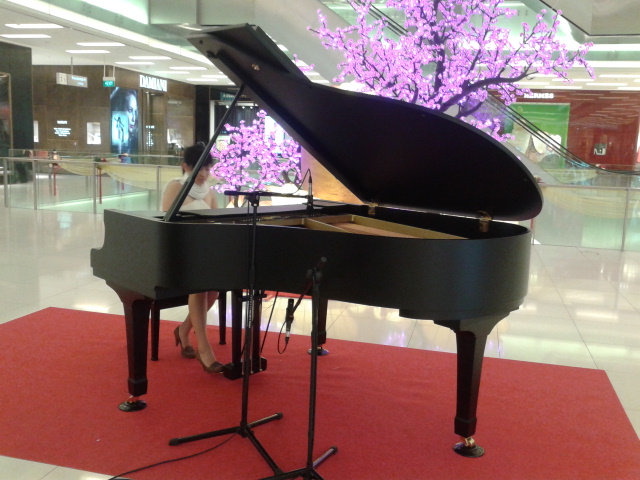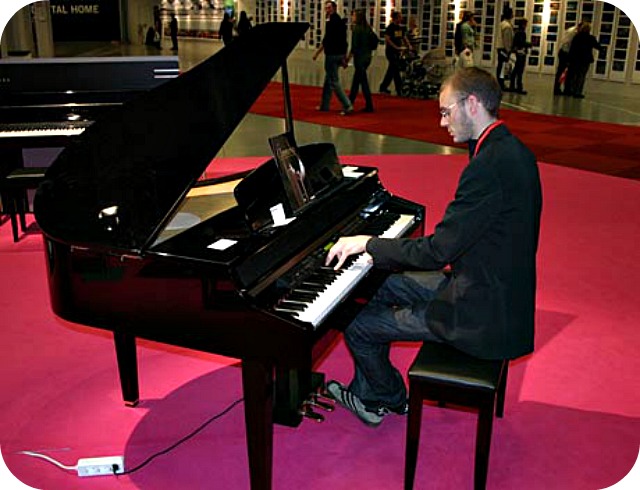 Event Piano Rental
Live piano performance definitely helps to captivate your audience in any event. Whether it is a corporate event, Dinner & Dance or even wedding, we have many years of enjoyable experience working with our customers' events. We understand that every event is different and we need to be adaptable to unforeseen situations. Besides liaising the event details, our coordinator will personally deliver the piano to your event venue. After all, they are the one who best understand your event. Regardless of the situation, our experience coordinator will be able to solve it for you. We call them the Event Genie.
Event Venues
Our pianos have also been to many different event venues in Singapore.
Sentosa
Garden By The Bay
Hotels
Red Dot Museum
National Museum,
Schools: Ngee Ann Polytechnic, SOTA, ITE West
Chijmes
Church
Different venue has different delivery requirement. Some have a specific delivery timeslot (Such as Garden By The Bay) while others require delivery permits. Regardless of the delivery requirement, we will help you to liaise with the event venue and deliver the piano on time.
Rental Experience
We believe in providing a hassle-free rental process. Our coordinators go to great length to ensure that every aspect of the piano rental experience is well taken care of. We even fill in the delivery permits for our clients. If required, we will also help you to do a site survey at the event venue. We are also comfortable working with other vendors such as the sound system team.
One of our most memorable event was when we help our client to source for red carpets that the piano will be positioned on. Our delivery team pulls up their sleeve and kneel down on the shopping mall's floor to paste the red carpet. Can you see the red carpet in the second picture on the left? We pasted it!
Another client, Mr Jonathan rent our digital grand piano for his proposal at Sentosa. We remembered being involved in the planning process many months before the actual day. Despite the rain, the outdoor event was a great success. Of course, the lucky lady said yes. Mr Jonathan even wrote a lovely testimonial for our team. You can read about it here.
Enjoy your event and leave the administrative job to us.
Package Cost
SGD 550
Your Rental Comes With:
1 Professional Piano Tuning
2-Way Delivery within working hours
Manpower Service
1 Full Day Piano Rental
Adjustable Piano Chair
Caster Cups
Additional Cost If These Services Are Required:
• Overtime Delivery – SGD 150/way
• Stairway Charges – Starts From SGD 80
Package Cost
SGD 1300
Your Rental Comes With:
1 Professional Piano Tuning
2-Way Delivery within working hours
Manpower Service
1 Full Day Piano Rental
Adjustable Piano Chair
Caster Cups
Additional Cost If These Services Are Required:
• Overtime Delivery – SGD 250/way
• Stairway Charges – Starts From SGD 150
Package Cost
SGD 550
Your Rental Comes With:
2-Way Delivery within working hours
Manpower Service
1 Full Day Piano Rental
Adjustable Piano Chair
Caster Cups
Additional Cost If These Services Are Required:
• Overtime Delivery – SGD 150/way
• Stairway Charges – Starts From SGD 80