Rent Your Favourite Piano For Events or Regular Practice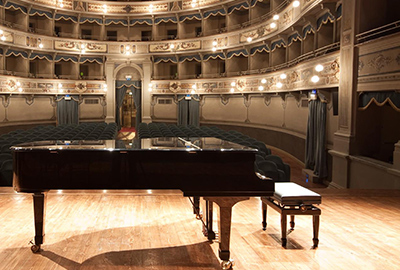 When it comes to piano rental for your important events, you can expect on-time delivery, tuning, and collection. We are more than happy to help you liaise with the venue coordinator regarding logistics and transport. Our highly competitive fees are inclusive of delivery, collection, tuning to standard concert pitch, and adjustable stool.
Renting a piano can be simple and affordable, and is something that will definitely make a huge impact on your event. Whether it's a wedding or music recital, we have the perfect piano for you.
As an experienced piano rental company, we strongly believe in quality service and music. We recommend having a perfect piano for your event that will definitely leave a good impression on your guests.
On the other hand, we also provide affordable monthly rental for learners to practise regularly at home. Feel free to browse through our gallery below to choose your favourite piano.
What's so special about Piano DoReMi?
Ms Hanne rent our Yamaha upright piano for her personal practice at home. Due to her busy schedule, she did not view our piano before deciding to rent. Thank you for having faith in the quality of our piano, even without viewing the piano. We are glad that she loves the piano afterall. Here is what she said "Great advice, super service & follow up. Piano is great and the tuner is a scientist. Thank you!"

Ms Hanne Baensch
Some Of The Brands We Have